Florida Trail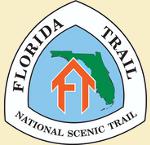 My Florida Trail Hike
I hiked through Florida from Jan. 3, 2016 at Key West and hiking the Florida Keys Heritage Trail to Key Largo. Then, from the southern terminus of the Florida Trail north to Ocala, arriving on Jan. 27.
I took about 900,000 steps to hike about 450 miles.
Journal
Map
Gear
Food
Expenses
Supporters
Stats
My Gear
My pack weighs right around
18 pounds
without food and water. It looks like I may carry up to 5 days of food and will resupply from stores rather than ship food to post offices.
The prices are only for costs of this trip. Almost all gear is still working well from previous treks, so see the
IAT Hike page
for costs. I'm not including Josh's gear because that's up to him.
Item
Oz
$$
Notes
G4 backpack
16
$0
made myself from pattern.
Comfortable, light, and plenty of room for all my gear. I'm still using my green version and it's holding up great, but I did need to shorten the waist straps since it is too loose after I hike a few hundred miles and lose weight. :-)
Sleeping
shelter
27
$0
I'll use my silnylon shelter I made. This weight includes stakes, lines, and groundsheet. I treated it with silicone spray, added a bug screen edge and floor, and it works just fine. There are only 3 shelters on the FT, so I'll use this most nights (unless new friends I meet put me up for the night:-) ). Josh will use my Bear Paw Wilderness Designs La Garita shelter with Minimalist I bug net that weighs 28 oz. plus stakes. I switched to the Bear Paw shelter when Josh left the trail.
sleeping quilt
40
$0
I made this quilt from a pattern for my AZT hike. We'll take both my lighter weight green version and this warmer one. When Josh left, I switched to the warmer quilt.
Exped Synmat 7 UL Pad
16
$0
comfortable, warm, light mattress for restful nights. Josh gets a simple blue cell pad.
Exped Schnozzel Pumpbag
2.0
$0
Fills pad quickly with dry cold air instead of hot moist breath, and keeps me from getting dizzy! Serves as food bag at night and storage for clothes in pack during day.
Exped pillow
2.7
$0
xmas present.
Pretty comfortable and worth the extra bit of weight.
Cooking
No cooking on this trip.
food
1-9 lbs.
$0
I will carry 5 days of food at the most.
Water
water filter
4.2
$0
Sawyer Squeeze filter continues to work wonderfully. Water sources turned out to be no problem and got most water from potable sources, only filtering a few times.
water bottles
1.2
$0
two .6L throw-out bottles - cheap, easy, light.
water
2-6lb.
water is plentiful most of the time, so no need to carry much. 2.2lb/L
Clothes
Orange Boonie hat
3.5
$1
very visible on treacherous road walks and in hunting areas
BSA wicking t-shirt
11.2
$0
light, synthetic. It refuses to wear out!
long sleeve nylon shirt
12
$0
Wore this every day, for sun protection.
BSA zip-off pants
17.2
light and sturdy
ArmaSkin socks
1.2
rubbery anti-blister socks. They worked fine in the swamp, but wore a hole through in just 2 days.
Darntough socks
2.9
I got these on the A.T. and they seemed very nice, but I didn't get to wear them long enough. They are warm, soft, and sturdy. These socks were awesome! Wore them every day except 2 days in swamp.
underwear
2.8
2 pr.
shoes
32.5
$20
el cheapo from WalMart. Got them for practice hiking and they fit nice, so I'm going with them. They last about 300 miles before the soles wear through.
bandanna
1.0
$1
too many uses to list here.
army surplus liner
16.4
$8
cheap buy off eBay for a nice layer of insulation.
Electronics
cellphone
4.4
for daily blogs and pics. I now have a Samsung Galaxy Light. This will be my watch, alarm, phone, camera, gps.
tracker
4.2
pings to satellite with my location. Batteries last about 10-14 days when on for 12 hours/day.
headlamp
.5
$0
Awesome photon light. One set of batteries lasts about 10 days, but probably less on this hike since there will be less daylight hours.
batteries
7.0
$15
I bought 3 extra cellphone batteries and a simple charger off eBay. It's a much lighter solution than a solar charger or battery pack. I just recharge a battery in my phone and one in the charger at the same time in a town. 12 AAA lithiums for tracker, and 12 CR2016 coin batteries for headlamp - purchased online for pennies. I'll have more mailed later, if needed.
FT App
0.0
$36
For help with water sources and location. These apps are great tools and they weigh nothing.
Other
trek poles
19
$0
nearly worn out, but only needed for support in swamps and erecting shelter.
pedometer
.6
$0
track my steps, just for fun. The great folks at GeoPalz gave me a replacement for the one I lost in the wilds of Wisconsin.
rain poncho
3.4
$4
cheap disposable to cover me and pack from rain - taking 2.
rain skirt
2.0
$1
I saw people with these and they look like they work. Just a garbage bag cut open and cinched around waist.
guide
16
$28
Florida Trail Guide. Heavy, so I threw pieces away as I finished sections. I never used it on the trail - just used the app.
1st aid kit
3
basic personal items - bandaids, pain relief, tape, liquid skin, CPR mask, gauze pads, allergy meds, ...
pad repair kit
.4
compass
1.1
knife
1.1
tiny, single blade.
toothbrush
1.3
includes paste
ear plugs
0
I'm taking a bunch, just in case.
50ft. core
1.5
hanging food to protect from animals
toilet kit
2.8
TP, Purell
misc.
12
2 garbage bags, whistle, clippers, thermometer, and other small items
duct tape
1.5
Duct tape has many uses, but I'm taking bright orange this time so I can be seen in open hunting areas. Need to take more next time.
stickers
5
Taking 100 Hiking Dude stickers to hand out to folks I meet. Got rid of about 70 of them!
Total
~19 lbs
4lbs worn, not in pack
15lb pack weight
4 to 11 lbs food & water
23 to 30 lbs - total weight
My Food
I chose to not cook on this trip and that worked out just fine. Some restaurants and stops at convenience stores supplemented the menu that looked something like:
Breakfast: 2 poptarts, 2 protein bars - 750 calories. I'm rarely hungry before starting my morning hike.
Lunch: nutella on tortillas - 600 calories.
Snacks: Austin crackers, peanut M&Ms, trail mix, sunflower kernels - 900 calories
Dinner: protein powder after hiking and tuna or salmon on tortillas, Nutty Bar for dessert - 600 calories.
Drink: just water. lots and lots of water.
Daily vitamin
My Expenses
travel to trailhead from home - $200 - fly to Ft. Lauderdale, rental car to Key West.
travel from trailend to home - $103 - from Orlando
gear - $20 shoes. Wore out first pair and bought replacements at Clewiston.
guide and maps - $64
food - $280
lodging - $300 for 3 camping nights in Keys and hotel in Clewiston, Kissimmee, and Polk City
Total - $900
---
Florida Trail Statistics
States
Florida
Distance
1500 miles - but this includes loop trails so a thru-hike is about 1,100 miles. Over 1,000 miles of trail are completed with connector routes between.
When I complete the trail, I'll let you know how many steps it took me since I'll wear a pedometer the distance.
Total Elevation
The total cumulative elevation climbed is undocumented at this time but is extremely small since the entire trail is nearly flat.
Terminus
South: Big Cypress Oasis Visitor Center on Hwy 41 in Big Cypress National Preserve
West: Fort Pickens
Highest Point
270ft - Eglin AFB
Lowest Point
1ft - Big Cypress National Preserve
Map

Terrain
Flat and often swampy. Follow orange blazes.
History
Conceived in 1964 by Jim Kern.
Established as a National Scenic Trail in 1983.
First thru-hiked by Steve Sheridan in 1989.
Challenges
Feral dogs, big cats, bears, snakes, alligators.
Swamps.
Time Window
November through April. Starting between Christmas and New Year's heading northbound takes advantage of the winter dry season and is when most thru-hikers tackle the trail.
Time to Hike
Typically takes 8 to 12 weeks.
Permits
Must join the Florida Trail Association to cross private property on trail segments. See FTA permit page for long list of special permit requirements.
Thru-hiker Tally
Around 150, recent years have seen about 15-20 thru-hikes completed. End to End Roster. Most hike northbound with the weather and to avoid hunting seasons.
---
Trail Links
Land Managers and Partners of the Florida Trail
---
All Comments:
Apr 07, 2015 - Molly
I have no clue when you posted this, or if you still need someone to hike the FT with, but I am also looking for a hiking partner for this trip! Early 2016!
---
Jul 08, 2015 - Will
I've hiked the IAT (thousand Miler) and done about 150 miles of the FT. If you are serious about hiking the FT I am interested. Don't want to go the swamps alone.
---
Jul 14, 2015 - Scott
I too plan to be hiking the Florida Trail as part of the Eastern Continental Trail. I was looking at the 2015-2016 hunting schedules, and there appears to be a gap in the hunting season lasting a few weeks in November 2015. In order to avoid hiking through the Canadian/Newfoundland sections in the dead of winter I plan to start the Florida Trail this year on November 1rst 2015. Thru Hiking to the Alabama state line. Good luck on your hike's Molly and Will!!
---
Sep 14, 2015 - Rebecca
I'm interested in hiking north to south in late October/early November 2015 to avoid the high water in the Cypress and the cold in the north. I've completed a section of the FT earlier this year and saw the Cypress has minimal water in late Feb/early March. Also, just finished some sections of the AT. Prefer to not travel alone.
---
Oct 02, 2015 - Carolyn
Im interested in hiking the trail as well, Early Nov. dont want do alone either. Please let me know if anyone is still looking for hiking partner. I live in Tampa.

---
Oct 03, 2015 - Hiking Dude
@Everyone - Hey, I'm really hoping to do the FT, heading northbound, starting on their kick-off day which sounds like will be about Jan. 8. I have no preference going north or south, but it sounds like most go NOBO.
I'd really like to connect with someone to start the trail with, and hopefully do the whole thing. Since it's flat and lots of road, levy, dike walking I expect to average at least 25 miles a day. Slower in the swampy areas, but longer on dry flats.
If this sounds like something you'd be interested in,
Send me Mail
and we can chat more.
---
Oct 27, 2015 - Kellie
Me and a friend are going to thru hike the FT starting early Nov. Would love to meet some other people out there, I've never hiked in Florida or swamps before.
---
Nov 16, 2015 - jason
I'm starting in Key West December 22nd and will be at the southern terminus (Oasis) around the first of January. like most don't want to do Swamp Hike on my own. not sure how others can get a hold of me. Are you Hiker Dude able to get us all talking through E-mail?
---
Nov 23, 2015 - Desiree
I'm trying to plan Ocala park come January. I've never hiked that far so I've been trying to plan it out prior to me going. Any tips or hints or books to get? Basically where are we allowed to camp/water sources? I've never done that far how many miles can a beginner do a day I see you posted 25miles a day I'd like to take 5-7 days to do it. Thanks in advance. (Since I never have done this before I talked my step dad into going for my first time cause I'd like to make sure I have enough skills before going alone) thanks for any tips, or any groups I've looked for different things like Craigslist prior to talking my step dad into going but where you can collaborate ideas or hikes.
---
Nov 30, 2015 - Hiking Dude
Nov 30, 2015 - Hiking Dude
FYI - I've convinced my son to hike with me from Key West to Lake Okeechobee, starting Jan. 3. We plan to average 25+ miles per day, reaching Clewiston on Jan. 15 so he can get back to school.
I've got
Hiking Dude Stickers
to hand out to folks I meet on the trail. Hope to see you out there!
---
Jan 02, 2016 - Mike Gormley
I lived in the Keys for 7 years, so if you need information as you hike, ask away.
---
Jan 02, 2016 - Mike Gormley
If I can offer assistance as you hike North of Okeechobee, near Route 98 and the Kissimmee River, Yates Marsh, etc. let me know. Water, Charge Electronics, Hamburgers on the grill.
---
Jan 03, 2016 - bren
Happy New Year Hiking Dude Family!
I'm excited to read about this hike and daily adventures. Hope today is starting off great!
---
Jan 04, 2016 - Paul Geatches
Hi Hiker Dude and Happy New Year! Hike Safe my Friend!From the Keys to the everglades is like another planet. Enjoy all that fresh air. I'm sitting behind a desk wishing I was you.
---
Jan 05, 2016 - Hiking dude
@mike - thanks! I will contact you when I get closer. A burger sounds Awesome right now after a long afternoon of rain.

@paul - it has been interesting so far! Walking through swamp will be an exciting adventure.
---
Jan 06, 2016 - Sue Standish
Hi Hiking Dude! We are anxiously waiting to meet you in Ocala. Troop 331 is planning a great meal for you. Be safe and see you in a few weeks.
---
Jan 07, 2016 - Teena Gawler
Hi Hiking Dude! Looking forward to hiking a little with you in Dunnellon when you visit with Troop 331. Be safe and Happy Hiking! God Speed
---
Jan 10, 2016 - Tom Berg & Joy Klemp
We missed you at tables for 8 tonight. We enjoyed Kelly's company. Your blog is very interesting. Happy hiking!
Tom & Joy
---
Jul 07, 2016 - Nika Jane
You really both smart and brave. Thanks for sharing this. I hope some traveller could get new ideas on how are you going to prepare for travel. Good luck to your next adventure.
---
Dec 25, 2016 - William Andrew Walton
Will anyone consider sending me your leftover florida trailmaps? 58 Indiangrass Lane Santa Rosa BEach Florida 32459
---
Dec 25, 2016 - Colby
My cousin and I are planning a 2-3 day hike on the Florida Trail, near Ocala, coming up this February. We're both male, he's 24 and I'm 41. Should I be concerned hiking through Ocala National Forest at this time of year? Should we carry self-defense items? I hear there's some dodgy blokes that live out there during the winter months. I greatly appreciate any advice.

Cheers,

Colby
---
Jan 16, 2017 - Hiking Dude
@Colby - Any trail is safer than any city. I feel that a gun is just extra weight, unless you have it loaded and in your hand all the time - which would be pretty silly. Hiking poles are enough self-defense items, I think.
There's a good chance you'll meet a thru-hiker or two during that time.
---
---
Ask a Question
---


Find more Hiking Resources at www.HikingDude.com
Follow Me