Florida Trail Partner Needed Post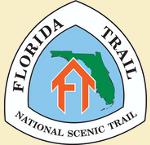 Hey, wanna hike the Florida Trail with me?
I'm planning to thru-hike the Florida Trail starting around Jan. 8 heading northbound. That's because it looks like the Florida Trail Association is setting that as their 2016 Kick-Off date and a few other people are starting then. But, I'd be happy to go southbound, or start a different day around that time, whatever works.
I know many people do thru-hikes alone, but I don't care for being alone on the trail for weeks at a time. A 1-week solo trek is fun, but longer than that and I don't enjoy it. Some folks hike long trails to find themselves, to get in touch with nature, or to overcome some challenge. Well, I know me, I'm very comfortable in nature, and I see a trail as an adventure rather than a challenge. So, I'm sincerely looking for someone to hike this trail with me and share the adventure.
If you're interested, and to improve our chances of being a good fit, here is some info about how I hope to hike the trail. Hopefully, this gives you a feel for what to expect and you will consider joining me:
Hike 25 miles per day on average. In early January, there are about 11 hours of hikable daylight in FL, extending to 12 hours by mid-February.
On this extremely flat trail, with many road, levy, dike miles, I expect to walk around 3MPH much of the time. Hiking about 3MPH for about 8 hours, with a morning, lunch, and afternoon break gets 25 miles done handily in 11 hours.
Some trail challenges will certainly be much slower, even 1MPH for some of the swamp slogs, so some days will be shorter distances.
Take a Nero Day each week. Hiking 150 miles in 6 days, followed by a day of rest, breaks the trek into a bunch of shorter week-long backpacking trips.
Smaller bites like that are easier for me to handle.
A Zero Day is taking a day off trail to rest legs and feet, and to resupply, wash clothes, and shower. This often results in hiking into a town, getting a hotel room, resting a day, and staying in the hotel a 2nd night. A Nero Day is similar, but cheaper. Camp a few miles from town so it is a short walk in the morning. Get a hotel, do chores in afternoon and evening. Sleep in and relax until late the next afternoon, then hike a short distance to camp that night. You get pretty much the same rest and fresh food, but pay for only 1 night.
Complete the trail in 50 days. 25MPD * 6 days = 150 days/week. 1,100 miles / 150 = 7 weeks = 50 days. That includes 7 rest days, too.
Hike early. I like to get up at first light, pack up, and start hiking. I'm usually not really hungry first thing, and I don't do coffee.
Hiking early lets me see lots more wildlife, it's a cooler temperature, and daylight is precious in January.
Hike Together or Apart. I enjoy hiking within eyesight of my partner and talking while on the trail, but in 7 weeks we'll surely want time hiking alone. I would like to at least have a check-in at mid-day and at the end of the day, so we'll know if one of us does not make it.
Planning. I create a plan for my entire trek before leaving home. This gets me introduced to the terrain, water sources, resupply options, and probable camping spots for each day. As soon as I set foot on the trail, that plan is no longer used - it was just an exercise to prepare.
I am comfortable having a general, flexible plan for the week ahead and a specific plan for the next day. That daily plan includes an idea of how many miles we'll do, any weirdness ahead on the trail, potential water sources, and probable camping spot.
I'll have a Florida Trail guidebook along which is so important for planning the days ahead.
Use of Technology. I use a cellphone for my camera, gps, navigation app, and blog. It is usually in airplane mode and silent. I blog from the trail which usually means making a text message on my phone at the end of the day. I have a SPOT Messenger that tracks my location and sends for help in an emergency - it makes no noise and only sends out data blips. If you have family at home wanting to follow your progress, this works well.
I do my very best to follow Leave No Trace principles, and I'm an educator in that topic. That means I'll have a hard time with litter, destroying plants, and harassing animals.
I'm involved with the Boy Scouts, Red Cross, and Lutheran church. So, if those areas bother you, we're probably not a good fit.
I don't smoke or do drugs, and I don't want to be around either. I don't do coffee, but don't mind it. Alcohol in moderation is fine with me.
OK, what do you think? Can you meet me in Florida for 50 days of adventure? Or, maybe you'd like to hike halfway and stop at DisneyWorld in Orlando? Or, maybe you prefer doing a section and join us for a few days somewhere on the trail?
Please
Send me Email
if you want to pursue this adventure.
Hike On
Posted: 9:09 10-05-2015 1211
---
All Comments:
Oct 06, 2015 - Hiking Dude
Hey, I'm also thinking of starting in Key West around Jan. 1 to hike the Florida Keys Heritage Trail from there to the southern start of the Florida Trail. It's about 200 miles, all dry and along roads, so it could be a good 8-day warm-up before hitting the swamps. :-) It goes right past the Boy Scout Sea Base so I'd plan to stop there for a visit, too.
So, if you're interested in doing just that first part, that's an option.
Hike On

PS: I just pre-ordered my Florida Trail guidebook which was just updated this summer and is available in 4 days.
---
Oct 13, 2015 - Bulllet
I have been a hiker and camper but never backpacked in or thru hiked. This is something I want to do more than ever. I have been educating myself on all the dos and don'ts equipment, reading books, journals, etc. Maybe you prefer going with someone experienced that is ok won't hurt my feelings but if you don't mind going with a newbie I would be very interested. I plan on doing several hikes this year and this one would be great. Thanks for the consideration.
---
Oct 19, 2015 - Hiking Dude
Bullet - If you're willing to give it a go, I don't mind how experienced someone is. I'll send you an email.
Every year, some people thru-hike the Appalachian Trail as their very first backpacking experience. It happens, but the failure rate is pretty high. Completing at least a few weekend, and a couple week-long, trips really helps get a person used to their equipment and sleeping out for many nights.

---
---
Ask a Question
---


Find more Hiking Resources at www.HikingDude.com
Follow Me