Hiker Rescues Post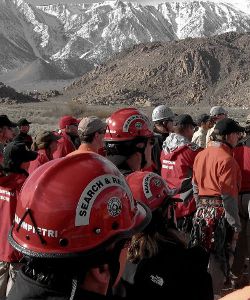 Busy few days for lost hikers in the news. Too often, it's just silly lack of planning and skills that put rescuers in danger to help foolish folks. Many people may not realize that the majority of search and rescue team members are volunteers willing to sacrifice their free time to help others in need. Every time they go out looking for someone needing help, they go out into dangerous conditions and sometimes get injured themselves.
So, hey,
BEFORE
you go outside, make a plan and tell someone your plan. Check the weather forecast. Take more gear than just a t-shirt and jeans. And, for Pete's sake, take a flashlight!
On Sunday, a lone hiker
without a flashlight
, near Camden ME, called 911 because it got dark. 10 firefighters searched, found him, and escorted him back to trailhead.
story
On Saturday, 25yr old camper walked away alone from friends at campsite in the early morning and became lost on Vancouver Island, BC. Called 911 and SAR folks came looking. Got a ride out with a truck driver. Friends didn't even realize he was missing.
story
On Friday, 43yr old hiker
without a flashlight
started day hike of Horsetail Falls in OR. Wearing jeans, t-shirt, and jacket, it took longer than he expected and he ran out of daylight. Called 911 and searchers found him and escorted him to trailhead. He burned his hat and backpack to stay warm. ?!?!
story
A 56yr old Appalachian Trail hiker got stranded when the Sandy storm dumped snow in the Great Smoky Mountains park. Called 911 and two park rangers hiked in. A nine-hour hike through snowdrifts only got them to a shelter four miles from the hiker. Then, a rescue helicoptor found the thru-hiker and airlifted him out.
story
Hike On
Posted: 13:51 11-12-2012 927


Find more Hiking Resources at www.HikingDude.com
Follow Me