A.T. Journal Post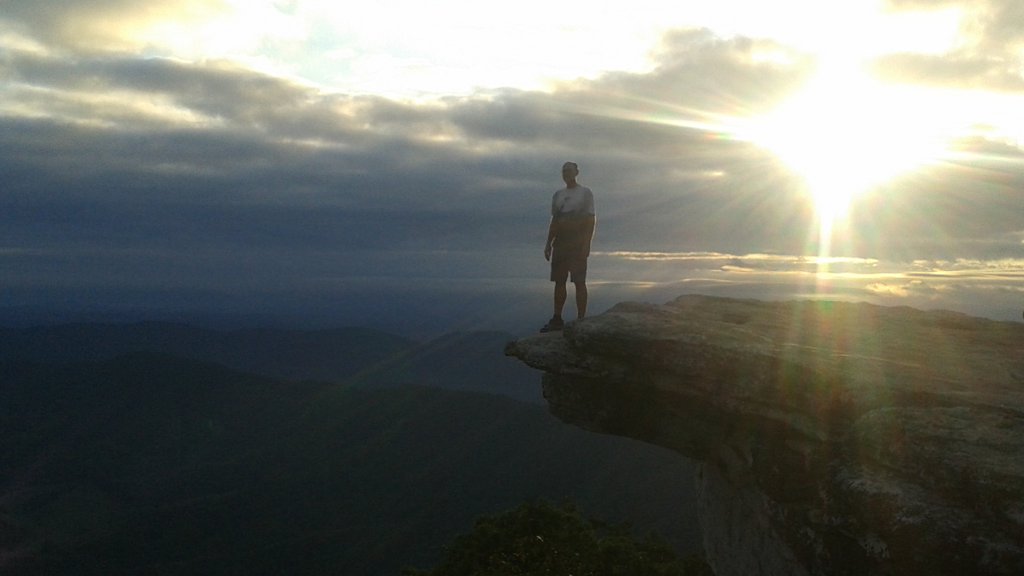 Pictures and narrative are on my
A.T. Journal
page if you'd like to read the story.
I also have a few other thoughts about the trail that might be helpful for others...
Spider webs and gnats are bothersome, but do no harm.
The A.T. is a lot like climbing up and down stairs all day long. It is steep and rough, and there are few flat areas.
Water, even sources marked as 'reliable', can be scarce in the late summer. Be ready to carry more than you expected.
Any off-trail shelter means a steep side trail and usually a steeper path to water.
Side trail distances are always rounded down. 0.2 miles might actually be 0.28 miles.
Views are few and precious.
People are the best part. Make time to stop and chat whenever you can.
Some of the wonderful people I met for just a short time:
Stanimal and Dana - running Stanimal's hostel in Waynesboro, VA. Super folks with a great little home they share.
Randy at Lewis campground - he manages the camp store and is very welcoming to hikers. Very positive about life and the trail, and makes you feel comfortable.
Homer - the epitome of a trail volunteer, maintaining the Daleville area. A wealth of information, flexible, and willing to work something out to help a hiker.
Washington & Lee University - I'm just simply impressed by how well their 14 backpacking groups handled themselves during their 5-day treks on the A.T. Their program seems to be doing a great job.
A Ridgerunner in Shenandoah - she was spending her day on the trail, checking on hikers and providing information and advice.
And, a couple people I just can't figure out:
The 3 or 4 people taking tiny dogs up McAfee Knob. Dogs so small they could not climb over the small rocks, so their owners carried them up.
The young lady that burst onto the rock cliffs at sunrise while a dozen people were silently enjoying the view, and started loudly sharing her thoughts, including letting us know that she has 4 bars up here.
Just like the spider webs and gnats, those few people can be ignored and more energy put toward all the other daily adventures that inevitably happen out on the trail.
Hike On
Posted: 11:02 09-15-2015 1207
---
All Comments:
Sep 15, 2015 - bren
Seeing your posts makes me smile! Glad to know all is going well and that you've met some fun people!
---
---
Ask a Question
---


Find more Hiking Resources at www.HikingDude.com
Follow Me