2020 Recap Post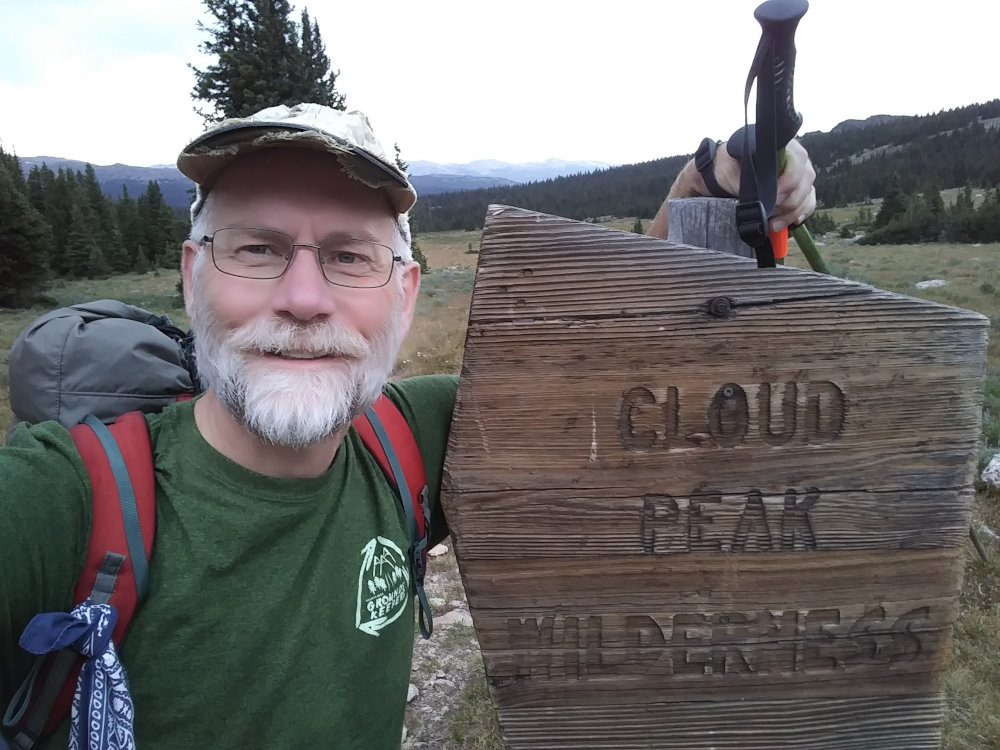 So, what did Hiking Dude accomplish in 2020?
Earned my Hike 100 NCT patch by hiking over 100 miles on the North Country trail. You can Join the 2021 Challenge.
Hiked over 1,000 miles on my almost-daily morning local hikes. Most days, I hiked 5 to 6 miles.
Hiked 62 miles, circling the Cloud Peak Wilderness on the Solitude Loop trail in Wyoming.
Yo-yoed the Kekekabic Trail in the Boundary Waters Canoe Area Wilderness for an 81-mile trip.
Picked up and disposed of or recycled over 600 pounds of trash and litter on my hikes.

This map shows the hundreds of miles I covered just around town on daily walks.
As a participant in the 2020 Groundskeepers program put on my Granite Gear, I got to try out some new gear while I was out on the trails. There were 30 of us in the program and we removed around 7,000 pounds of trash in total. If you love the outdoors and would like to do a bit more in 2022, keep an eye on TheGroundsKeepers.org for your chance to apply in the fall.
I hope you got out into the wilds during this past year, and are preparing for an adventurous 2021.
Hike On!
PS: I'm working on my 3rd book, but since it isn't finished, I can't really claim it as an accomplishment. :-) I really think it will be a fun, useful read for all my hiking friends and you can be sure I'll be mentioning it more when the publication date gets closer.
Posted: 13:58 01-11-2021 1543
---
All Comments:
Mar 04, 2021 - Peter Gausmann
Hi, Paul. This map is a really neat visual of the miles you hiked. Can you point me to a resource or page that will help me create my own? I'm not finding the right Google search terms.

Hike on!
---
Mar 04, 2021 - Hiking Dude
@Peter - I wore a SPOT Messenger while hiking, which pings location via satellite to their server.
I used Spotwalla.com to pull the data for long-term storage because SPOT doesn't keep it around very long.
I downloaded all the data points as a .KML file.
Finally, I uploaded the .KML file to Google Maps.

I don't know of a tutorial, but there's a conversation about doing this at http://www.whitneyzone.com/wz/ubbthreads.php/topics/11891/Re:_SP OT_GPS_Messenger

Hike On!
---
---
Ask a Question
---


Find more Hiking Resources at www.HikingDude.com
Follow Me