Google Map Photo Gallery Post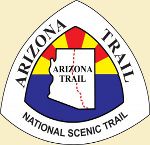 Photos from my Arizona Trail hike are online now. I put them into a Google Maps / Google Earth file just for something different.
You can see a map of the trail with thumbnail images near the location where the photo was taken. This is done by using the time the photo was taken which is embeded in the photo by the digital camera and the tracking points from the Spot Messenger I used on my hike. The tracking messages contain a Lat/Lon location and the time. Some free software works its way through the waypoints and the photos and creates a KML file for Google to read. I used GPicSync, but there are other packages out there.
Google Maps views the photos in a web page. If you view the file in Google Earth, you can take a tour which automatically hops through the photos and locations. (
Open KMZ file
(200KB) in Google Earth)
Well, if you want to take a look, click the 'Map' link on my
AZ Trail page
. On that page, you can also check out gear, food, and expenses from the trip.
Hike On
Posted: 18:11 05-24-2012 860


Find more Hiking Resources at www.HikingDude.com
Follow Me