Time to Hike and Fish Post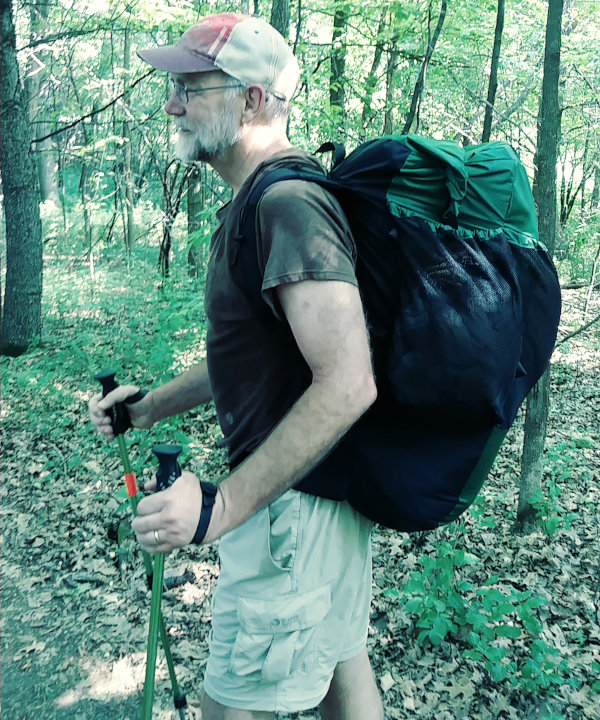 (Click for larger image)
I finished my new pack just in time for my first hiking adventure of the year which starts tomorrow! I'll be wandering around the mountains of Wyoming for a couple weeks, doing some hiking and fishing. It certainly isn't like my usual thru-hike or loop with an easy to describe plan, but I'll try...
I'll first drive to the Bighorn Mountains just west of Buffalo, WY with my brother. It should take about 11 hours, but we gain one to timezone change, so we might have time to hike in in the evening. Otherwise, we'll camp with the rifraf and hike in to Sherd Lake bright and early.
The plan is to fish this handful of lakes around 9,000 feet on Thursday and Friday, then hike out on Saturday. We'll only hike a few miles each day and get used to the elevation.
Here's the area map. We'll be on trail #046, and maybe #091.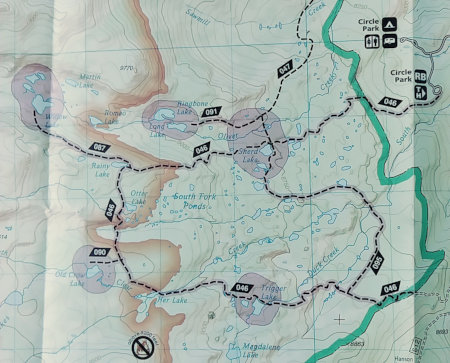 (Click for larger image)
Saturday requires a long drive to Pinedale, WY west of the Wind River Range. After a night in a hotel, we'll ride into the mountains on horses with a half dozen other guys to the Cook Lakes area. It's around 13 miles on horse, so I'm hoping that isn't worse than hiking in. After fishing the area on Monday, Tuesday, and Wednesday, the outfitter will return and take everyone back out on horses - except me.
In stead of riding out, I'll head south on the Continental Divide Trail for 40 miles then cut east another 10 miles to Dickinson trailhead. I'm counting on three friends to be waiting for me there on Saturday with my food for the next week. On Sunday, we'll hike back into the mountains I just came out of for 5 days of exploring, with some long days and high passes to get over. We'll exit out the Big Sandy trailhead on Friday to a waiting shuttle for a ride around the south end of the mountain range to Lander. Then, back up to Dickinson to pick up the vehicle left there.
All in all, I should get in about 120 miles of hiking, plus 13 miles of horseback, all of it above 9,000 feet and up to 12,000 feet on a couple passes. My fingers are crossed that all the connections work out, the weather remains calm, and no fires start - all of those could mess it up.
Here's my wandering route through the Wind River Range -
Click Here
Hike On!
Posted: 14:08 07-20-2021 1557


Find more Hiking Resources at www.HikingDude.com
Follow Me